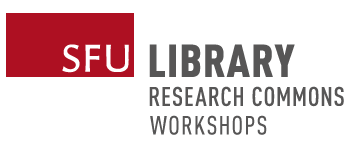 Workshop Dates
Wednesday, August 5, 2020 -

9:00am

to

11:00am
Location
via Zoom (link will be sent to participants 24 hours before the workshop/event begins)
Please note that the original date of this workshop was on June 30, 2020, 10am to 12pm.
------------
Note: This workshop will be run on the Zoom platform. You don't have to install the Zoom app on your computer, but it might make it easier to use all of the features. Make sure your computer has access to the internet via an up-to-date browser.
------------
Making a map isn't difficult, but making a visually appealing map is much harder. A bad map is difficult to understand, and makes viewers more likely to ignore it entirely. A beautiful map will not only better communicate your ideas, but can transform an average poster, paper, or presentation into a great one.
Learning Outcomes: By the end of this workshop you will be able to:
Import data into QGIS
Find and use custom base maps
Understand the elements of good cartographic design
Use QGIS map layouts to make maps faster and more consistently
Export maps for publication
Software:
Please install QGIS, a free and open source GIS platform, on your computer beforehand. QGIS is available on Windows, macOS, Linux and Android.
Core Competencies: cartography, map layout, basemaps
Last Modified: August 5, 2020