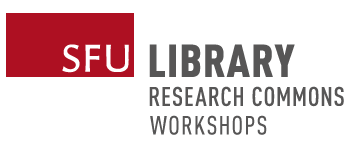 Workshop Dates
Tuesday, July 14, 2020 -

10:00am

to

12:00pm
Location
via Zoom (link will be sent to participants 24 hours before the workshop/event begins)
------------
Note: This workshop will be run on the Zoom platform. You don't have to install the Zoom app on your computer, but it might make it easier to use all of the features. Make sure your computer has access to the internet via an up-to-date browser.
------------
What is the travel route of the Anna's hummingbird (Calypte anna)? Does it pass close to areas where predators are present, specifically those which prey on eggs?

Are neighbourhoods with low socioeconomic status spatially correlated to high morbidity rates?

Or, a more pressing question, to what extent has mobility changed due to social distancing interventions against COVID-19?
Many of these questions ask about the spatial relationship between two or more phenomena. This workshop is an introduction to spatial thinking and the use of Geographic Information Systems (GIS). This workshop assumes attendees have no previous experience with GIS.
Software

ArcGIS Online. You do not need to install any software but need to send email to gis-software@sfu.ca to request an ArcGIS online account if you wish to participate the hands-on part.
Learning outcomes
By the end of this workshop, participants will be able to:
think spatially about their research;
understand the elements of GIS;
use a web-based GIS environment (ArcGIS Online)
create simple maps using geospatial data;
look for and find geospatial data and resources.  
Core competencies
finding and using spatial data, projections, spatial thinking, map essentials
Last Modified: August 26, 2020