Workshop Dates
Wednesday, November 13, 2019 -

10:00am

to

3:00pm
Location
Vancouver, Harbour Centre, Rm 1520
Cancellation deadline date: November 6, 2019
You must cancel by this date to avoid a $25 non-attendance fee applied to your library account in accordance with SFU Library's Cancellation Policy.
------------------
Notes:
This is part of GIS Day
There will be a lunch break (on your own) from about 12pm to 1pm
-------------
The lessons in this workshop will cover how to open, work with, and plot vector and raster-format spatial data in R.
Additional topics include:
working with spatial metadata (extent and coordinate reference systems),
reprojecting spatial data,
and working with raster time series data.
By the end of this workshop, participants will be able to:
import and export raster and vector data from R;
analyze and edit raster and vector data;
explore spatio-temporal data in R.
This half-day workshop will follow the Data Carpentries' syllabus.
Prerequisites:
Software requirements:
Participants will need to bring their own laptops with the most recent version of R and Rstudio installed. For installation instructions and to download the data used in this lesson, see the workshop homepage.
Workshop page (SFU Canvas): GIS workshops page includes workshop descriptions and suggested streams for different disciplines, handouts, slides, and example datasets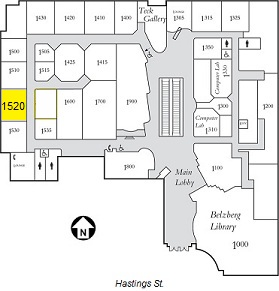 Last Modified: November 13, 2019