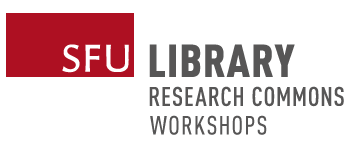 Workshop Dates
Friday, November 29, 2019 -

1:00pm

to

3:00pm
Location
Burnaby, Bennett Library, Lab 2105
This workshop was previously offered on November 21, 2019. It has been postponed to November 29, 2019.
Note:
This workshop, "Creating Story Maps", is second workshop of the two-part series of "Introduction to Spatial Data in Humanities". The first workshop in this series, "The Spatial Elements of Textual Analysis" has taken place on October 9, 2019.

-------------
Many humanities researchers have some form of geographical information included in their research, such as objects, images, or texts from or about a particular place; narratives about a person's movement or a place's change over time; or information about networks of people or organizations. Whether places and spaces are at the heart of your research or are a part of it, mapping can help answer research questions and generate new ones by visualizing your data in new ways. It can help tell a story about place or space. This two-part workshop series will help humanities researchers map their place-based research with ArcGIS.
The Spatial Elements of Textual Analysis
The first workshop will cover the nuts and bolts of getting started mapping with ArcGIS. We will discuss how to extract data from your research, get it ready for analysis, and upload it into ArcGIS. The workshop will help humanities researchers explore and map the spatial elements of their research with ArcGIS.
Software: ArcGIS Online (participants will not need their own computer)
By the end of this workshop, participants will be able to:
extract data from their research;
get their data ready for spatial analysis;
upload data into ArcGIS Online;
use some basic mapping techniques with ArcGIS Online.
Creating Story Maps
The second workshop will cover spatial analysis - the potential applications of your geographic information. We will demonstrate the analytic functions included in ArcGIS and discuss how to create context for your spatial data. We will also introduce Story Maps, an app that helps turn place-based information into narratives with a combination of maps, images, and text. Note: for this workshop, we will assume that you have already attended the first workshop or are comfortable with the material covered there.
By the end of this workshop, participants will be able to:
create a Story Map;
extract spatial context from text.
Software: ArcGIS Online (participants will not need their own computer)
Workshop page (SFU Canvas): GIS workshops page includes workshop descriptions and suggested streams for different disciplines, handouts, slides, and example datasets
Facilitator:
Hannah Holtzclaw
Kim O'Donnell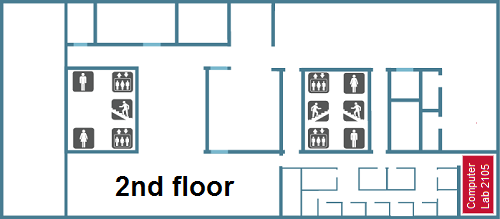 Last Modified: November 6, 2019