Workshop Dates
Saturday, May 25, 2019 -

9:30am

to

11:00am
Location
Vancouver, Harbour Centre, Rm 1530
Cancellation deadline date: May 17, 2019
You must cancel by this date to avoid a $25 non-attendance fee applied to your library account in accordance with SFU Library's Cancellation Policy.
-------------------
This workshop is part of All in a Day: Research Roadmap - a suite of our most popular workshops for graduate students and postdoctoral fellows. Mid-morning refreshments will be served at 11:00am
-------------------
Are you looking to discover and access geospatial data sources such as topography, aerial photos, boundary files, land cover (among countless other types of datasets!) and wondering where to find the dataset(s) that will be most suitable for your research project or thesis? Because the geospatial data ecosystem is very decentralized across providers and disciplines, finding what you need can not only be challenging, but also time consuming. Other challenges include finding the right type of data, in the right format, and at an adequate resolution. This workshop will cover both open (free) geospatial data sources as well as licensed geospatial datasets available through paid SFU Library subscriptions. Participants will also be exposed to key questions one should ask in order to find relevant data as well as the importance of reading data documentation and citing geospatial datasets.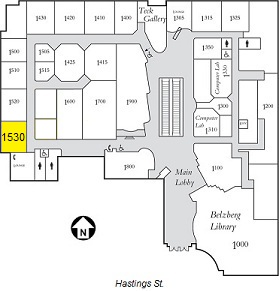 Last Modified: April 23, 2019