During COVID-19, individual researchers may book two-hour appointments in the SCRB reading room.
Appointments must be requested at least one week in advance, and priority will be given to SFU students, faculty, and staff.
For more details, including available days and times, safety requirements, and how to request an appointment, see Booking appointments during COVID in Special Collections and Rare Books.
Learn more about some of the rare and unique material held by Special Collections and Rare Books, including recently acquired or digitized collections.
Grace McCarthy Scrapbooks Collection

Gordon E. McCaw Photograph Collections

'Perry the Poster Man' Collection



The Fisherman Publishing Society fonds

Robert Coupe Collection of works by and about William Morris

Film and television materials from Force Four Entertainment

Pacific Tribune Photograph Collection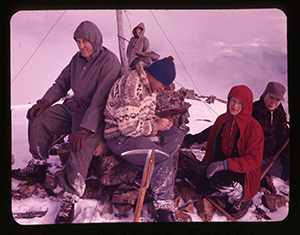 Richard Harwood (Dick) Chambers Alpine Photograph Collection