During COVID-19, Student Learning Commons services continue.

Workshop Dates
Saturday, January 25, 2020 -

10:30am

to

11:20am
Location
Vancouver, Harbour Centre, Belzberg Library, SLC (Student Learning Commons), Rm 1002
Effective argumentation is a core requirement of many writing assignments across the disciplines. Yet students are often unsure how to write a clear and compelling academic argument. It isn't the same as arguing with your partner or your parents! In this session, learn the particular rules governing academic argument as well as tips for developing and defending a solid argument in your written assignments. Webinars will be 20-30 minutes, with the remaining time for open discussion. This webinar may be recorded for later use.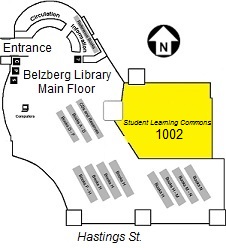 Last Modified: May 1, 2020