During COVID-19, Student Learning Commons services continue.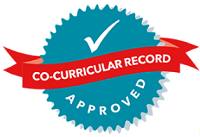 Most Student Learning Commons workshops, including webinar recordings viewed online, are eligible for inclusion on your Co-Curricular Record. To receive Co-Curricular credits, fill out the Webinar Reflection Form for CCR.
Note: Students cannot receive Co-Curricular (CCR) credits for a workshop if the workshop is already being used to receive academic credit in a course.
Webinars available now
Here are the recorded webinars to date:
Academic writing
Ethical Source Integration. Two videos:
This three minute video will introduce you to the most important considerations to help you ethically incorporate sources into your paper. You can read the script for this video here. 
Want to delve deeper? This 20 minute video provides more in-depth explanations about ethical source incorporation, including some examples. You can read the script for the longer video here. 
Organizing an Expository Essay (20 minutes)
Originally recorded for a World Literature 101w course, this 20 minute webinar explains the goals of the expository essay genre and the structure of an expository essay. It then provide strategies for both outlining and reverse outlining. 
Argumentative Essays: Templates to Strengthen your Writing (October 7, 2020, 48 minutes)
Effective argumentation is a core requirement of many writing assignments across the disciplines. Yet students are often unsure how to write a clear and compelling academic argument. It isn't the same as arguing with your partner or your parents! In this recorded webinar session, learn the particular rules governing academic argument as well as tips for developing and defending a solid argument in your written assignments.
Writing Without Procrastination (September 23, 2020, 39 minutes)
This recorded webinar takes a time management approach to the writing process. It is intended to help you break your writing up into steps and get started. It will also introduce useful writing tools such as the assignment calculator and the pomodoro technique.
Top 5 Things to Know About Academic Writing (September 12, 2020, 55 minutes)
This recording of a live webinar reviews the top 5 things to know about academic writing. You'll take away some answers, including where to find more help when you need it!
Hot Tips for Revising (July 27, 2020)
Congratulations--you've drafted your paper! What's next? This workshop overviews a technique of revising higher-order concerns, then looking at the finer details of your piece. You'll also learn more about common errors that can trip up even strong writers. 
Writing a Research Paper (70 minute webinar recording, July 8, 2020) 
This recorded webinar will introduce you to steps to help you effectively select and focus a topic and develop a research question. It will also introduce tips for writing a clear thesis for a research-based paper.
Multimodal Writing (58 minute webinar recording, June 27, 2020)
This recorded webinar will introduce you to a number of different writing modes including blogging, podcasting, and webcasting. The session focuses on the principles that are unique to writing for each of these modalities, as well as on the aspects of writing that apply across the board.
Critical Argumentation & Critical Writing
Originally recorded for SA 100w, this 30 minute webinar begins by asking you to consider the verbs in your writing assignment in order to determine how to most effectively approach your writing. It also introduces the difference between summaries and critical writing (it is therefore effectively watched after the webinar above about ethical source integration). It introduces students to ways to read and write critically, including examples to support your understanding. Note: This webinar is not currently eligible for CCR credit. 
Compare and Contrast (9 minute screencast)
This screencast provides some introductory information about the compare and contrast genre of academic essay. In also provides some tips for reading across texts in order to compare and contrast them. Finally, it discusses two approaches to structuring a compare and contrast paper. Note: This brief screencast is not currently eligible for CCR credit.
Outlining and Reverse Outlining (15 minute screencast)
This brief screencast (approx. 15 minutes) introduces an approach to outlining and reverse outlining to help you clarify your ideas, guide your research, structure your paper, and revise your drafts. Note: This brief screencast is not currently eligible for CCR credit. 
Learning & studying strategies
How I Succeeded in Online Courses (January 14, 2021)
Five successful students from various disciplines talk about how they succeeded in their online courses.  Common themes were time management and establishing a routine, as well as the various online tools and apps they use to help them stay organized and focused. Even if you have watched the same webinar from other terms, this one is likely to be useful because of different students making different suggestions.
Working Effectively in Online Groups (October 9, 2020, 32 minutes)
Do you dread group projects?  Learn how to create a positive team experience remotely by planning ahead, leveraging the strengths of each group member, setting ground rules, and learning how to deal productively with conflict.
How to Manage Procrastination in Online Courses (October 6, 2020, 36 minutes)
Procrastination is something that most students do. Today our learning environments are online, with stress, isolation and a lack of structure common. We are all struggling to stay productive! Join us in breaking the isolation and talking about how to manage procrastination even under the most adverse circumstances. This workshop will help you understand the cycle of procrastination, what procrastination is, and isn't and then offer you strategies on how you can get moving and productive again.
Note: The webinar references several URLs and videos. These links are not active in the webinar, but are listed below for your further exploration.
How I raised my GPA (October 5, 2020)
In this excellent panel discussion, 3 students and one recent graduate shared their stories of how they overcame a GPA that was lower than what they would have liked.  Topics covered included choice of major and courses, time management, useful resources, academic writing, self-care, study strategies, sources of help, and strategies for the current remote situation.  This is well worth watching, even if you watched the recording of the same title from June 3, 2020, as all panelists were different and different strategies were suggested.
When students develop their individual capacity for critical thinking and reading, they are less likely to feel the pressure to engage in cheating or academic dishonesty. Professors and TAs often talk about the need to think critically but few actually explain what critical thinking is or how to do it. We will define critical thinking and how you can train yourself to ask meaningful and relevant questions that promote critical thinking when you're reading. 
To prepare for a paper, presentation or class discussion, you need to strike a good balance between using your sources with academic integrity, and expressing your own perspective based on those sources. Reading strategies, therefore, need to be very different than when you are reading to prepare for a test. Watch this workshop to learn how to read effectively with this purpose in mind. 
Note: The webinar references several URLs. These links are not active in the , but are listed below for your further exploration.
Successful and Ethical Online Exam Writing
As we adapt to the shift from in-person to online exam writing, professors are switching to unfamiliar formats in an effort to prevent cheating, so students need to learn new, ethical strategies to prepare for and write these exams from home.   This workshop is organized around evidence-based research on exam preparation, as well as the results of a Summer 2020 survey sent to a sample of SFU Undergraduates.  The survey asked about the most common types of online exams they were being assigned (1. forced order multiple choice and 2. Open Book) and  students' most common concerns (running out of time, exam anxiety, and technical issues). 
Giving Effective Online Presentations (October 1, 2020)
Are you giving an online presentation this term?  Strong presentations are made up of 3 components - content, visuals and delivery.  Learn strategies to make your content stand out, your visuals resonate, and your delivery impress.
How To Succeed in Quantitative Courses (September 29, 2020) 
Are university-level quantitative courses harder than you thought?  Watch this workshop, developed by a college math instructor, to learn how to gain the deep understanding needed to solve even the trickiest exam problem. 
Improve Your Concentration & Reading Effectiveness (September 25, 2020)
Do you drift off while reading and find that you don't retain much? Or do you get distracted easily in lectures or while trying to study? Watch this webinar to learn how you can read effectively and improve your concentration. 
Note-Taking for Reading and Online Lectures (September 24, 2020)
With lectures recorded, slides provided in advance, and many textbooks electronic, note-taking may seem to be an obsolete skill.  Yet effective note-taking in class and while reading serves many purposes including helping you focus, helping you separate main concepts from details and tangents, checking your understanding, capturing ideas for assignments, and simply reducing the volume of material you need to study later.  Effective note-taking can be learned and is built through practice.  Join us to level up your note-taking.
How I Succeeded in Online Courses (September 21, 2020)
Six successful students from various disciplines talk about how they succeeded in their remote or Distance Education courses.  Common themes were time management and establishing a routine.  One student shared information about several productivity-related apps.  Even if you have watched the same webinar from other terms, this one is likely to be useful because of different students making different suggestions.
Top 5 Academic Success Strategies for Online Success (September 14, 2020) 
Note: The webinar references several videos. The links are not active in the video, but are listed below, please pause the video when directed, and click on the applicable video link. 
Time Management for Graduate Students (August 13, 2020)
Most grad students are busy people, with many competing priorities.  This workshop will take you through some prioritization exercises and discuss scheduling, how to manage your thesis or other large project, and how to deal with perfectionism and procrastination, all in the context of the new work from home reality. 
How I Raised my GPA (June 3, 2020)
3 students, from the Faculties of Science and Arts, and the Beedie School of Business, discuss adjustments they made along the way to improve their grades at SFU.  Topics discussed include course selection and load, note-taking, time and task management, useful apps, sources of help, and more.  One student was previously in the Back on Track Program and is now graduating in June 2020! Even if you watched this workshop in other terms, it might be useful to watch this one, because of different students making different suggestions.
Study Strategies that Work! (May 22, 2020)
Do you want to optimize the time you devote to studying? Watch this webinar to learn which study strategies are most strongly supported by research and how to maximize your time and focus while studying.
Finding Time to Study (47 minutes, Webinar recording, May 14, 2020) 
Does it seem that you can never find enough time to study? Or despite your best intentions, something always distracts you from studying? Watch this recorded workshop to build skills to help you live by your priorities, and discover tools to help you focus on the task at hand. 
Managing Procrastination: COVID-19 Edition (April 2, 2020)
Procrastination is, at the best of times, something that most students do, and it tends to be aggravated by stress, isolation and the lack of structure that comes with online courses.  Guess what? We are now in a time of stress, told to isolate, and working in the online environment, and even SLC professionals are sometimes struggling to stay productive!  Participants in this session broke the isolation together, and learned how to manage procrastination, even in the most adverse circumstances.
Presentation Skills (March 25, 2020)
Originally presented to the CMNS 432 class, the skills taught are applicable to any presentation.
4-part screencast on Success Strategies for Online Courses During COVID-19 (49 minutes total)
You must watch and reflect on all parts of this screencast to earn CCR credit.  Just use one CCR reflection form (above) to reflect on all 4 parts together.  
Part 1 - Challenges in this context
Note: Copying and pasting the URL from your web browser won't always work for sharing these videos. Instead, right click on the hyperlink above and copy the link address as it appears there.
If you want to share these videos and are having trouble, please contact us at learning-commons@sfu.ca. We will be happy to share the URLs with you. 
More webinars to come...
We will be offering additional webinars through the term and posting the recordings here. If you want to participate check out our
upcoming workshops
. 
Speaker(s)
Various SLC Coordinators and Graduate Facilitators
Date(s)
During the COVID-19 crisis
Contact for further information
Peggy Fung, peggyf@sfu.ca
Last Modified: January 15, 2021