During COVID-19, Student Learning Commons services continue.
Since the COVID-19 crisis began, the SLC has been moving our usual workshops to the webinar format, and has tailored content to the current situation.  When participants consent, we are recording the webinars for later viewing, and are posting them here as they become available.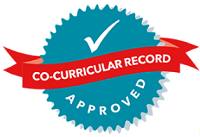 Attendance at any Student Learning Commons workshop or having viewed any Student Learning Commons webinar recording is eligible for inclusion on your Co-Curricular Record. To receive Co-Curricular credits, fill out the Webinar Reflection Form for CCR.
Note: Students cannot receive Co-Curricular (CCR) credits for a workshop if the workshop is already being used to receive academic credit in a course.
Webinars available now
Here are the recorded webinars to date:
More webinars to come...
We will be offering additional webinars through the Summer term and posting the recordings here. 
If you want to participate "live," click here or navigate back to Attend a Workshop from the SLC's homepage. 
Speaker(s)
Various SLC Coordinators and Graduate Facilitators
Date(s)
During the COVID-19 crisis
Contact for further information
Peggy Fung, peggyf@sfu.ca