During COVID-19, Student Learning Commons services continue.
Since the COVID-19 crisis began, the SLC has been moving our usual workshops to the webinar format, and has tailored content to the current situation.  When participants consent, we are recording the webinars for later viewing, and are posting them here as they become available.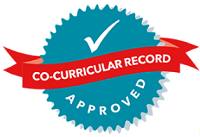 Attendance at any Student Learning Commons workshop or having viewed any Student Learning Commons webinar recording is eligible for inclusion on your Co-Curricular Record. To receive Co-Curricular credits, fill out the Webinar Reflection Form for CCR.
Webinars available now
Here are the recorded webinars to date:
Hot Tips for Revising (March 18, 2020)
Congratulations--you've drafted your paper! What's next? This workshop overviews a technique of revising higher-order concerns, then looking at the finer details of your piece. You'll also learn more about common errors that can trip up even strong writers. 
Presentation Skills (March 25, 2020)
Originally presented to the CMNS 432 class, the skills taught are applicable to any presentation.
Successful [Online] Exam Writing (March 26, 2020)
This recording covers the top research-supported exam preparation strategies, plus what to expect from online, open-book exams in the current SFU context, and writing strategies for these exams.
Managing Procrastination: COVID-19 Edition (April 2, 2020)
Procrastination is, at the best of times, something that most students do, and it tends to be aggravated by stress, isolation and the lack of structure that comes with online courses.  Guess what? We are now in a time of stress, told to isolate, and working in the online environment, and even SLC professionals are sometimes struggling to stay productive!  Participants in this session broke the isolation together, and learned how to manage procrastination, even in the most adverse circumstances.
Top 5 Things to Know About Academic Writing (May 13, 2020)
This recording of a live webinar reviews the top 5 things to know about academic writing. You will also be able to see the Q&A session between the live attendees and the facilitator. You'll take away some answers, including where to find more help when you need it!
Top 5 Academic Success Strategies: COVID-19 Edition (May 15, 2020)
Do you want to learn how to succeed in your all-online courses, but only have 50 minutes to spend on a webinar? Covering the basics of effective time management, reading, studying and online learning, this  is the workshop for you!
Study Strategies that Work! (May 22, 2020)
Do you want to optimize the time you devote to studying? Watch this webinar to learn which study strategies are most strongly supported by research and how to maximize your time and focus while studying.
Improve Your Concentration & Reading Effectiveness (May 29, 2020)
Do you drift off while reading and find that you don't retain much? Or do you get distracted easily in lectures or while trying to study? Watch this webinar to learn how you can read effectively and improve your concentration. 
Ethical Source Integration
Originally recorded for SA 100w, this 30 minute webinar covers why we cite sources in our paper, and also how we can incorporate sources effectively into our writing. This incorporation includes summarizing, quoting, and paraphrasing from the original sources we've read. The webinar explains the differences between these different approaches to incorporating sources into our writing. 
Critical Argumentation & Critical Writing
Originally recorded for SA 100w, this 30 minute webinar begins by asking you to consider the verbs in your writing assignment in order to determine how to most effectively approach your writing. It also introduces the difference between summaries and critical writing (it is therefore effectively watched after the webinar above about ethical source integration). It introduces students to ways to read and write critically, including examples to support your understanding. Note: This webinar is not currently eligible for CCR credit. 
Compare and Contrast (9 minute screencast)
This screencast provides some introductory information about the compare and contrast genre of academic essay. In also provides some tips for reading across texts in order to compare and contrast them. Finally, it discusses two approaches to structuring a compare and contrast paper. Note: This brief screencast is not currently eligible for CCR credit.
Outlining and Reverse Outlining (15 minute screencast)
This brief screencast (approx. 15 minutes) introduces an approach to outlining and reverse outlining to help you clarify your ideas, guide your research, structure your paper, and revise your drafts. Note: This brief screencast is not currently eligible for CCR credit. 
4-part screencast on Success Strategies for Online Courses During COVID-19 (49 minutes total)
You must watch and reflect on all parts of this screencast to earn CCR credit.  Just use one CCR reflection form (above) to reflect on all 4 parts together.  
Part 1 - Challenges in this context
How I Succeeded in Online Courses Webinar (May 22, 2020) - This is a recording - unfortunately started after the first 10 minutes - of 4 students discussing how they did well in their online courses both before and during the COVID crisis, and answering questions.  Topics discussed include time management, self-care, reading, online lectures, course load, and online exams.  
More webinars to come...
We will be offering additional webinars through the Summer term and posting the recordings here. 
If you want to participate "live," click here or navigate back to Attend a Workshop from the SLC's homepage. 
Speaker(s)
Various SLC Coordinators and Graduate Facilitators
Date(s)
During the COVID-19 crisis
Contact for further information
Peggy Fung, peggyf@sfu.ca