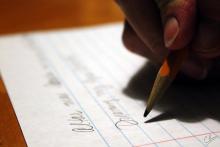 Published by Julia Lane
SLC Graduate Writing Facilitator Kate E. invites folks to join her for the Write OUT program -- a joint initiative of the Student Learning Commons and Out On Campus. 
Summer WriteOUT! sessions will include tips and tricks for:
Time Management (June 8th)
Writing Logically and Cohesively (June 15th)
Offering and Receiving Feedback (June 22nd)
Writing for Different Audiences (June 29th)
Making your Writing Interesting (July 6th)
Writing in English as an Additional Language (July 13th)
Respecting Writing in Different Disciplines (July 20th)
Descriptive and Creative Writing (July 26th)
All sessions are 11-1pm on Mondays.