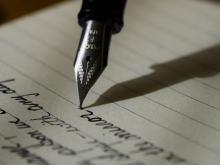 Published by Hermine Chan
SLC Graduate Facilitator, Daniel C. shares his thesis statement tips with us in a video!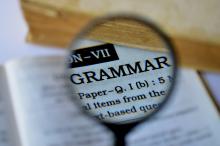 Published by Julia Lane
By Dr. Amanda Goldrick-Jones, SLC Writing Services Coordinator 
Are you a grammar geek? Do you want to become one? Do you just want to learn more about English grammar?
Welcome to Grammar Camp! Grammar myths will be busted, grammar truths will be shared, and grammar knowledge will be quizzed. 

Published by Julia Lane
By Daniel Chang 
It's summer and the semester is almost over! But before you take that well deserved break, have a look at these housekeeping reminders to make sure you are ready for next term.