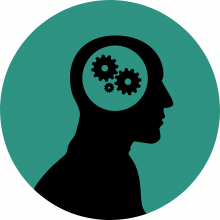 Published by Julia Lane
I'm sure I don't have to mention that it is exam time! In this blog post, Donya Samadi --  PhD student in Educational Psychology and former Graduate Facilitator with the SLC -- shares how the concept of self-explanation can be applied to studying. 
Self-explanation, Donya explains, may be beneficial because information previously learned is recalled and integrated with new information to generate a self-explanation. In this way, self-explanation is a connection and elaboration to prior knowledge. When engaged in self-explanations, learners can develop new meaningful associations, and further understand the content they are studying.