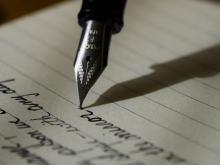 Published by Hermine Chan
SLC Graduate Facilitator, Daniel C. shares his thesis statement tips with us in a video! 

Published by Julia Lane
By Daniel Chang 
It's summer and the semester is almost over! But before you take that well deserved break, have a look at these housekeeping reminders to make sure you are ready for next term.