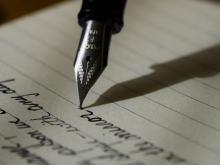 Published by Hermine Chan
SLC Graduate Facilitator, Daniel C. shares his thesis statement tips with us in a video!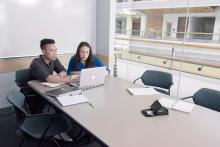 Published by Julia Lane
"Writing papers is either the bane of an undergraduate student's existence or, for the few like me, it's an experience that can be learned from. But I didn't always think like this..."
Writing and Learning Peer Harvin B. shares his thoughts about how students can rise to the challenge of their term papers. 
This article was originally published in The Peak (SFU's student newspaper) and is re-published here with gratitude. 

Published by Julia Lane
Guest blogger and English as Additional Language Peer Educator, Ashley K. writes this week about her experiences with EAL Peer training. In particular, she reflects on a lecture presented by Dr. Ena Lee, Assistant Professor in the Faculty of Education. Dr. Lee's talk focused on the "commonsense discourses" of English language learning, and how these "commonsense" ideas are often actually wrong. 
Ashley connects this talk with her experiences doing a "Pluriligual Identity" exercise and reflecting on her own connections with language learning, identity, and culture.