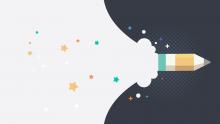 Published by Julia Lane
I know you've been waiting with bated breath for this … Volume 2 of the SLC Undergraduate Writing Contest Open Journal is finally available! But why should you read them, really?
Read on and Learning Services Coordinator Ruth Silverman will give you plenty of reasons why!