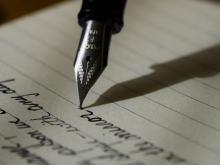 Published by Hermine Chan
SLC Graduate Facilitator, Daniel C. shares his thesis statement tips with us in a video! 

Published by Julia Lane
Are you a multilingual student who would like to improve your English conversation skills in a one-to-one setting with a student volunteer?
The Conversation Partners Program is for English as an Additional Language (EAL) undergraduate and graduate Simon Fraser University students who wish to be paired with a student volunteer to practice and improve their conversational English in a friendly, supportive environment.
The Conversation Partners Program is accepting registrations for the Fall 2019 semester. Only a few spots still remain, so register today to secure your spot!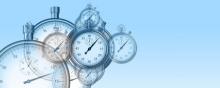 Published by Julia Lane
Do you sometimes find yourself in 'busy mode' but not accomplishing much? Do you feel you could be more organized or productive? With the start of the fall semester, it's the perfect time to set some intentions about how you want to spend your time and get prepared!