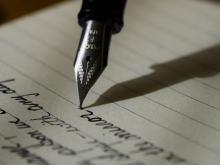 Published by Hermine Chan
SLC Graduate Facilitator, Daniel C. shares his thesis statement tips with us in a video!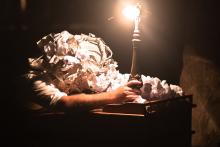 Published by Julia Lane
Feeling anxious about writing your term papers this semester? You aren't alone! In fact, writing anxiety is experienced by writers across all genres and all stages of writing experience. This blog post explores the topic of writing anxiety and provides some practical suggestions for how to address the anxiety you may be experiencing. 
Note: this post focuses on "every day" writing anxiety and not clinical anxiety. If your anxiety is unmanageable, please get support from SFU Health and Counselling or from another health care professional. Your well-being matters! 

Published by Julia Lane
This post explains the genre of reflective writing, which is often what you are expected to do if you have a (critical) journal or analytical response assignment in your class. 
This explanation of reflective writing starts from Gerald Graff and Cathy Birkenstein's (2012) statement that such assignments "require that you demonstrate that you have thought about what it is you think" (p. 222). Graff and Birkenstein are focused on writing in the social sciences, but the idea that you have to think about what you think is broadly applicable to any reflective writing task.