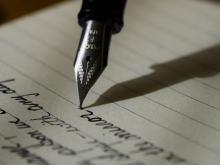 Published by Hermine Chan
SLC Graduate Facilitator, Daniel C. shares his thesis statement tips with us in a video! 

Published by Julia Lane
The In Common Blog team is excited to launch this "Lost in Translation" series. In these posts you can expect to read about common words and phrases that result in interesting (and sometimes funny) translations when we try to explain them in English. 
Contributions to this series come from across the SLC and we also welcome submissions from the wider university community. 
The idea for this series comes from Daniel C. suggestion to include more multilingual content on the blog. 
Our first post comes from English as Additional Language Peer Educator and frequent blog contributor, Ashley K., and highlights an Indigenous language spoken by her family, iTaukei.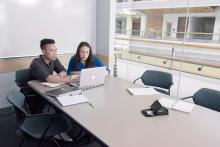 Published by Julia Lane
"Writing papers is either the bane of an undergraduate student's existence or, for the few like me, it's an experience that can be learned from. But I didn't always think like this..."
Writing and Learning Peer Harvin B. shares his thoughts about how students can rise to the challenge of their term papers. 
This article was originally published in The Peak (SFU's student newspaper) and is re-published here with gratitude.