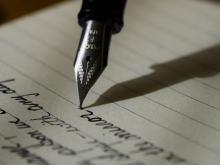 Published by Hermine Chan
SLC Graduate Facilitator, Daniel C. shares his thesis statement tips with us in a video! 

Published by Julia Lane
It's that time of semester when assignment deadlines can start to feel like they are piling up on you. And, it can be especially hard to get down to work when the sun is shining! 
Let the assignment calculator help you to break down your assignments into manageable steps. That's just good project management! 

Published by Julia Lane
By Daniel Chang 
It's summer and the semester is almost over! But before you take that well deserved break, have a look at these housekeeping reminders to make sure you are ready for next term.