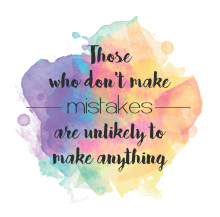 Published by Julia Lane
The six word story initiative invites members of the SFU community to celebrate their "excellent mistakes." 

Published by Julia Lane
By Daniel Chang 
It's summer and the semester is almost over! But before you take that well deserved break, have a look at these housekeeping reminders to make sure you are ready for next term.