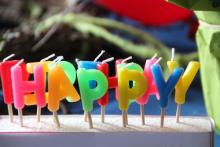 Published by Julia Lane
We first posted to this blog two years ago on July 17th (you can read that post here). 
To celebrate our blog birthday, we did a short interview with the Graduate Writing Facilitator who first suggested the idea, Daniel C. Daniel is a PhD candidate in the Faculty of Education. Read on to learn more about him!