During COVID-19, Student Learning Commons services continue.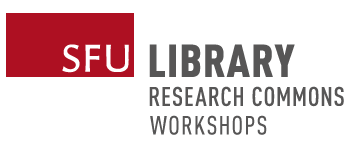 Workshop Dates
Tuesday, January 19, 2021 -

10:30am

to

11:20am
For the 2021 Spring term, this service will be provided virtually on Zoom.
Attendance at any Student Learning Commons workshop or having viewed any online webinar recording is eligible for inclusion on your Co-Curricular Record. To receive Co-Curricular credits, fill out the Webinar Reflection Form for CCR.
Note: Students cannot receive Co-Curricular (CCR) credits for a workshop if the workshop is already being used to receive academic credit in a course.
This webinar series is targeted at international students with limited experience writing academic English, "proficient users" with a dominant language other than English, and students whose dominant language is English. It is equally concerned with developing academic writers as it is improving academic texts. The webinars move from the micro (vocabulary, verbs, paraphrasing) to the macro (underlying structures and patterns of development in scientific writing).
Learn how to use verb forms effectively in academic writing.
Last Modified: December 3, 2020