Workshop Dates
Wednesday, May 16, 2018 -

10:30am

to

12:20pm
Wednesday, May 23, 2018 -

10:30am

to

12:20pm
Monday, May 28, 2018 -

10:30am

to

12:20pm
Wednesday, May 30, 2018 -

10:30am

to

12:20pm
Monday, June 4, 2018 -

10:30am

to

12:20pm
Wednesday, June 6, 2018 -

10:30am

to

12:20pm
Monday, June 11, 2018 -

10:30am

to

12:20pm
Wednesday, June 13, 2018 -

10:30am

to

12:20pm
Monday, June 18, 2018 -

10:30am

to

12:20pm
Wednesday, June 20, 2018 -

10:30am

to

12:20pm
Monday, June 25, 2018 -

10:30am

to

12:20pm
Wednesday, June 27, 2018 -

10:30am

to

12:20pm
Wednesday, July 4, 2018 -

10:30am

to

12:20pm
Monday, July 9, 2018 -

10:30am

to

12:20pm
Wednesday, July 11, 2018 -

10:30am

to

12:20pm
Monday, July 16, 2018 -

10:30am

to

12:20pm
Location
Burnaby, Bennett Library, Rm 7200
Academic Grammar & Writing takes place Monday and Wednesday, 10:30-12:20, May 16-July 16th 2018.
No classes May 21 and July 2, 2018.
Academic English Grammar and Writing for Multilingual Learners is a co-curricular course offered by the Student Learning Commons (SLC) and has been carefully designed to help you succeed as a multilingual learner of English. 
The course combines grammar for academic purposes, critical thinking, and academic writing for university. The syllabus focuses on developing an appropriate academic voice to help you express yourself correctly and appropriately in academic writing as a member of the SFU academic community.  Students will do regular in-class writing, learn how to develop a critical stance, and write a research paper  and a give a presentation.
The course is not formally graded, but you will complete several reading and writing tasks, all of which will be graded and used to provide personalized feedback. Open to both undergraduate and graduate students.
The required workbook is Grammar for Academic Purposes by Steve Marshall. Students have the option of purchasing the online version ($23.95) or the book ($32.95; on the first day of class I make an order for the number of students who would like a book and books will arrive in a few days).
Fall 2018 Term
September 19-November 30, 2018
Wednesdays and Fridays, 10:30 AM-12:20 PM
Library Room 7200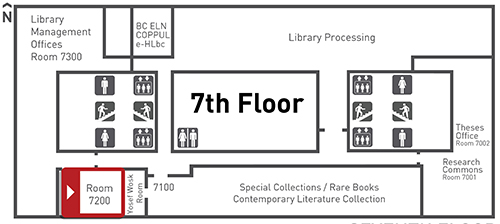 Last Modified: September 18, 2018