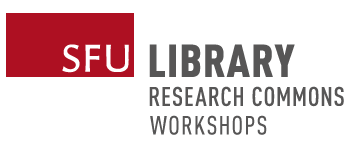 It's a myth that academic writing requires a dense style and liberal use of jargon. In fact, dense writing risks excluding interested readers who might benefit from academic research. Plain-language writing, on the other hand, expresses complex ideas clearly and concisely in ways that enable understanding after the first reading. This workshop covers five stylistic strategies central to plain language, with opportunities for discussion and practice. These five strategies help motivated readers engage with your writing and increase their chance of understanding it in the way you intended.
This workshop is led by Amanda Goldrick-Jones.
Amanda Goldrick-Jones started her writing life as a newspaper reporter in Toronto and Vancouver before receiving her BA and MA in English Language at UBC. After teaching writing and communication at UBC and Langara College, she studied rhetoric and professional communication at Rensselaer Polytechnic Institute in Troy, New York, where she received her PhD. She then served as assistant and associate professor at the University of Winnipeg's Centre for Academic Writing and helped develop the major program in Rhetoric, Writing, and Communications. When she moved back to the coast in 2006, she spent two years at Simon Fraser University as the SLC's first writing services coordinator. At UBC, she taught academic, business, and technical writing courses while designing online writing courses for the UBC Writing Centre. Amanda returned to the SLC in July 2013, where she focuses on developing and coordinating writing services for undergraduates.
Register for upcoming workshops
No upcoming instances of this workshop found.