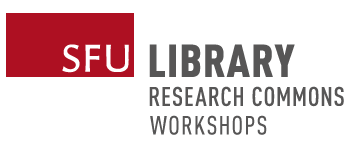 A concept map is a tool that can be used to support learning and writing through visualizing the relationships between concepts. Concept mapping at any stage of the writing process can help clarify how ideas, terminology, themes, etc. relate to each other, to your research questions, and/or the main points of your project. Concept mapping is for everyone, but can be especially helpful for those trying to manage a longer writing project for the first time (a thesis), those who rebel against outlining, and those who want to benefit from deconstructing (or reconstructing) the linear form that writing ultimately must take. For many, concept mapping is a writing process game-changer.
Register for upcoming workshops
No upcoming instances of this workshop found.