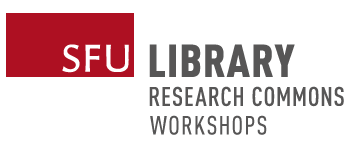 Workshop Dates
Saturday, January 18, 2020 -

11:30am

to

1:00pm
Location
Surrey, Galleria 3, Rm 3280
Cancellation deadline date: January 11, 2020
You must cancel by this date to avoid a $25 non-attendance fee applied to your library account in accordance with SFU Library's Cancellation Policy.
-------------------
This workshop is part of All in a Day: Research Toolkit - a suite of our most popular workshops for graduate students and postdoctoral fellows. Mid-morning refreshments will be served at 11:00am
-------------------
Strategies for using lay language will help you convey technical and advanced ideas clearly and concisely without feeling like you are "dumbing down" your message. You may be preparing a grant or fellowship proposal, writing for online purposes, or generally considering how to translate your work and research to persons outside of your core field of study. No matter your goal, this workshop will help you brush up on your academic writing skills while improving the approach you take to engaging your audience.
Last Modified: January 18, 2020