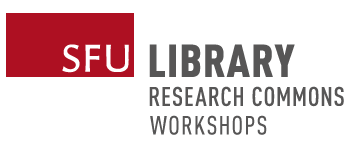 Interested in starting your own podcast, but not sure how? Join podcaster Assistant Professor of Publishing Hannah McGregor (Secret Feminist Agenda, The SpokenWeb Podcast) to learn about the different styles of academic podcasts, the technological challenges of creating good audio, and the pleasures (and perils!) of building a public audience for your research.
Presenter:
Register for upcoming workshops
No upcoming instances of this workshop found.