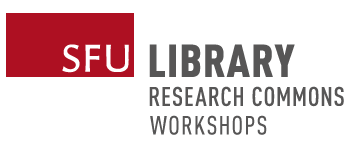 This is an introductory course on Databases and SQL Querying. There are no pre-requisites for this workshop. If you are looking to get acquainted with the concept of Databases and Queries, this is the right workshop for you.
Requirements:
Bring your laptop and we will walk through very basic installation to setting up your environment to creating your first table and writing queries against it.
-------------------
Note: This workshop is organized and facilitated by SciProg. SciProg—short for Scientific Programming Study Group—is dedicated to building a community of SFU researchers who perform computational data analysis as part of their academic work. SciProg promotes skill sharing and collaboration by (1) organizing 60 to 90-minute interactive workshops covering a wide range of software tools, (2) providing Q&A sessions for peer-to-peer assistance and collaboration, and (3) bringing researchers together at social events like Hacky Hours.
Register for upcoming workshops
No upcoming instances of this workshop found.