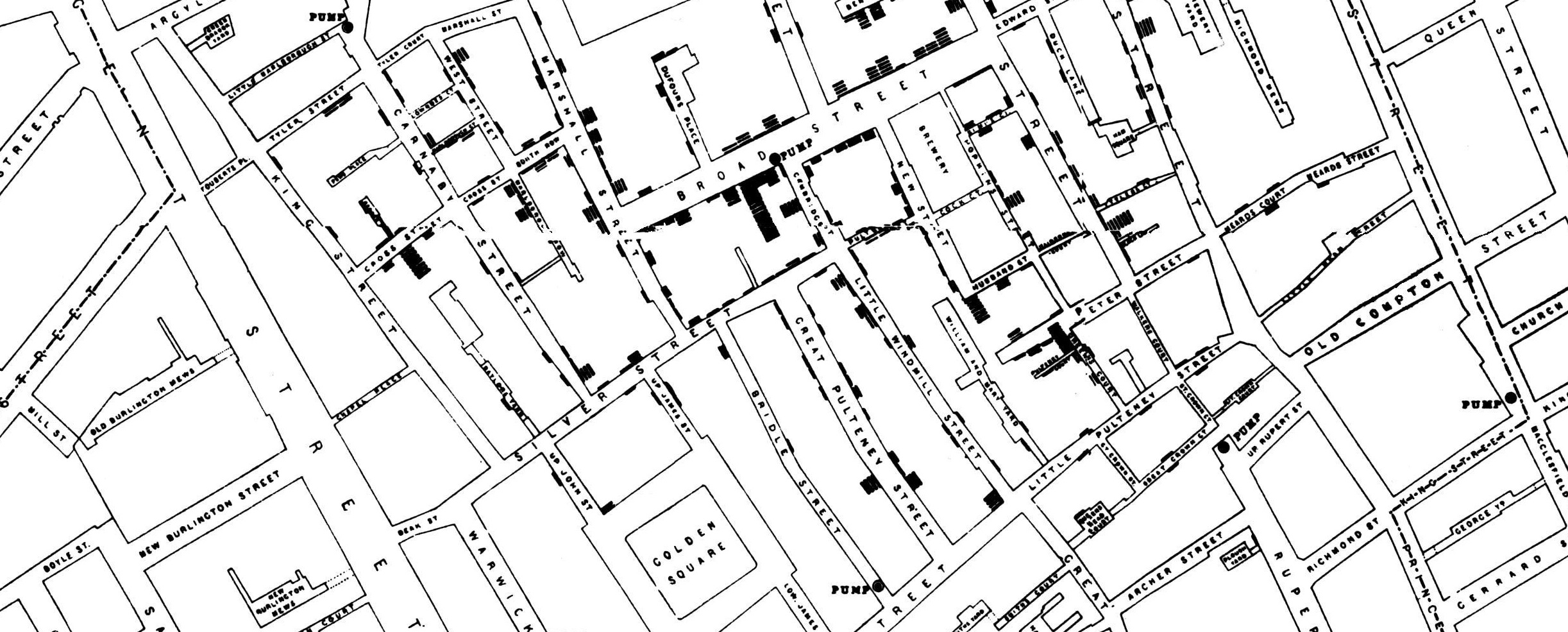 A variant of the original map drawn by Dr. John Snow, showing cases of cholera in the London epidemics of 1854, clustered around the locations of water pumps. This work is in the public domain.
This pair of workshops will cover two very practical skill areas for ArcGIS users, especially in the health sciences: finding Canadian Census data that is accessible to university researchers, and mapping it using ArcGIS software.
Join us for an in-person presentation by Statistics Canada that will cover a variety of health-related statistics including:
Canadian Community Health Survey (CCHS)- annual component and mental health,
Canadian Survey of Disability,
Aboriginal Peoples Survey,
Vital statistics,
CHMS,
Canadian Cancer Registry,
General Social Survey -- Caregiving & Care Receiving,
Census of Population.
The workshop presenter will also talk about data dissemination (aggregate data and microdata/PUMF).
Mapping Census Data
October 25 Thursday 12:30pm--2:30pm, Bennett Library SFU Burnaby, Rm 2105
Following on from the presentation by Statistics Canada, this workshop will guide you through tips for mapping large amounts of census data quickly and for working with spatial patterns and relationships among census variables.
Software: ArcGIS Online, ArcGIS Desktop (participants will not need their own computer)
By the end of this workshop, participants will be able to:
find and choose Census data required for their research;
extract relevant Census data from Census files;
understand the census spatial units;
map census data using census spatial units. 
Location
Room 2105, W.A.C. Bennett Library (SFU Burnaby)