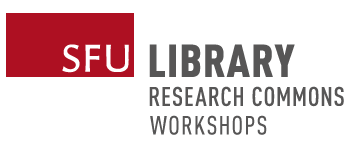 In this workshop we will be going over the unfortunate phenomenon of misreported p-values in social science, mainly psychology, and how we can use the R package "Statcheck" to autorecalculate p-values in the publications we come across and in our own work. A small but valuable tool, this package allows us to streamline the process of increasing the reproducibility of our statistical analyses and increase our confidence.
This workshop is aimed at complete beginners and assumes no previous coding or R knowledge. However, an understanding of what p-values are and why reproducibility in social sciences is an issue.
Requirements
Bring your own laptop.
R, package statcheck. All installations will be run through at the beginning of the workshop for those just coming in.
-------------------
Note: This workshop is organized and facilitated by SciProg. SciProg—short for Scientific Programming Study Group—is dedicated to building a community of SFU researchers who perform computational data analysis as part of their academic work. SciProg promotes skill sharing and collaboration by (1) organizing 60 to 90-minute interactive workshops covering a wide range of software tools, (2) providing Q&A sessions for peer-to-peer assistance and collaboration, and (3) bringing researchers together at social events like Hacky Hours.
Register for upcoming workshops
No upcoming instances of this workshop found.