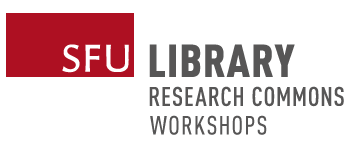 We live in a data-driven world: people search through data to find insights to inform their decisions. The skill is helpful not only for data scientists but for almost everyone.
In this workshop, you'll learn how to communicate with relational databases through SQL. You'll learn—and practice with hands-on exercises—how to manipulate data and build queries that communicate with more than one table.
Requirements:
Bring your laptop.
Basic comfort with SQL and queries.
-------------------
Note: This workshop is organized and facilitated by SciProg. SciProg—short for Scientific Programming Study Group—is dedicated to building a community of SFU researchers who perform computational data analysis as part of their academic work. SciProg promotes skill sharing and collaboration by (1) organizing 60 to 90-minute interactive workshops covering a wide range of software tools, (2) providing Q&A sessions for peer-to-peer assistance and collaboration, and (3) bringing researchers together at social events like Hacky Hours.
Register for upcoming workshops
No upcoming instances of this workshop found.