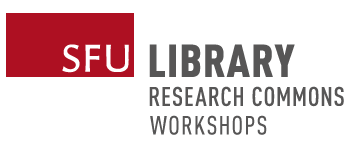 Dates
Friday, September 17, 2021 - 9:00am to 12:00pm
Location
via Zoom (link will be sent to participants 24 hours before the workshop/event begins)
This workshop is in the past and registrations are unavailable.
Registration dates
closed Thursday, September 16, 2021 - 6:00am
All times are Pacific Time Zone (Vancouver, BC, Canada).
Start the new school year off on the right track! Join us for a half-day of workshops that will cover everything that you need to know about graduate research and writing. We will get things started by discussing writing strategies,  move to sharing some research productivity hacks, then we'll hear from our colleagues who are experts in research ethics, and finally, we'll round out the morning with a conversation about graduate student well being. A detailed timetable for the morning is below. Register for the event and come for the whole thing, or drop in to hear the session that is most of interest to you!
9:10am - 9:50am
Sketching Your  Writing Road Map
with Dr. Robyn Long
In this power-charged mini-workshop, facilitators will help students establish clear writing goals for the school year and plans of action to achieve them. Key topics will be making a realistic schedule, crafting benchmarks to assess your progress, foreseeing and planning for potential challenges or road blocks, and overall providing a structured path through the seemingly abstract, amorphous journey of thesis writing!
9:55am - 10:25am
Level Up! Tips and Tricks for Research Productivity
with Ali Moore
Learn how to keep up with research! In this workshop, we'll go over tips and tricks that can save you time during your research, including setting search and citation alerts, forward chaining, software tools to help with writing reference lists and literature reviews, and more.
10:30am - 11:30am
Research Ethics: An Introduction to the Research Ethics Application Process
with Samantha Roper, Candase Jensen, and Kim Lajoie
The purpose of this session is to engage students in reading about, considering, and discussing the ethical conduct of research involving humans. At the end of the session, students should have:
basic knowledge of the purpose and value of ethical decision-making,
key issues and concepts in research ethics,
and the three core principles as defined by the Tri-Council Policy Statement and how to apply them to their own research studies.
We will also discuss:
the definition of minimal risk and how that is applied in the review of research,
consent and confidentiality,
and vulnerability in context.
There will be a brief overview of the ethics review process, and some issues that may arise. Finally, students will be made aware of resources where they can obtain more information about research ethics and the ethics review process.
11:35am - 12:00nn
Graduate Student Well Being 
with Julie Jones
Make your well being a priority this school year! This workshop will share some strategies and resources for staying healthy as you dive into your research and writing.