On this page
Canvas community
Join our Canvas community for NVivo users and researchers at SFU. We provide self-service learning materials, an online discussion forum, and host online office hours. Self-enroll in the Canvas course.
Consultations
Online Office Hours
Graduate Peer NVivo Facilitators regularly host an online office hour in BB Collaborate in Canvas. Self-enroll in the Canvas course and drop in with your questions.
Fall semester 2019 hours will be held 1pm-2pm every second Tuesday, on the following dates: Sept 17, Oct 1, Oct 15, Oct 29, Nov 5, Nov 19, Dec 3
Book a consultation
Graduate Peer NVivo Facilitators are available to assist faculty, graduate students, and research group members by email (nvivo-rc@sfu.ca) or in one-on-one consultations. We may have some limited capacity to assist undergraduate students. The  facilitators are experienced NVivo users and skilled at assisting users with technology. They can introduce NVivo, discuss potential workflows, answer questions, and demonstrate features and techniques.
To schedule a meeting with one of our facilitators, please use the request form on the Research Commons Consultations page.
Workshops
The Research Commons offers webinars and in-person workshops on the use of NVivo. These are open to all SFU NVivo users or potential users and require registration.
Library workshops
Coding, the analytic task of assigning codes to non-numeric data, is one of the most common analytic techniques in qualitative research. Discussions of methodological issues often give coding significant attention and it plays a prominent role in the execution of research. But researchers often find that their coding schemes do not lead to consistent or "reliable" judgements. When you achieve a reliable coding scheme, you insure that its meaning is clear to you and to those to whom you report your research.
During this workshop, participants will learn to measure and then improve reliability.  It will include:
•    An initial presentation on the rationale and limitations of coding language reliably,
•    Small-group work with sample data to measure and improve reliability, and
•    Consultation on participants' own in-progress coding schemes.
Participants are asked to complete a small coding task to be sent in advance and to bring or share a laptop with a spreadsheet application such as Excel during the workshop.  Access to the forthcoming research handbook, Coding Streams of Language, as well as accompanying YouTube videos will be provided to workshop participants.
------------------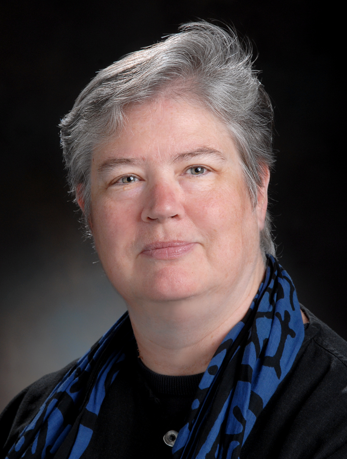 Cheryl Geisler is Professor of Interactive Arts and Technology at Simon Fraser University. A recognized expert on verbal data coding, she is the author of Analyzing Streams of Language (2004), edited a special section of the Journal of Writing Research on emerging methods in the analysis of texts (2016), and wrote an article on coding in the April 2018 issue of Written Communication.   With Jason Swarts as co-author, she will be publishing Coding Streams of Language from the Colorado State University Press this year. 
Upcoming Workshops
NVivo is a qualitative data analysis software program, but what does that mean -- and what does it mean for your research? Find out what NVivo is, when to use it, and how to get started.

In this hands-on introductory workshop, you'll take a tour of the NVivo software environment, using sample data. You'll be introduced to NVivo's functions and you'll leave equipped with the basic info you need to begin working with NVivo. Topics introduced may include importing files and beginning coding.

This workshop is suitable for those with little or no experience using NVivo or other qualitative data analysis software.
Upcoming Workshops
Bring your laptop and your NVivo questions to this drop-in lab session! Our facilitators are experienced NVivo users, and can help orient researchers to using NVivo software for organizing, coding, and analyzing textual, audiovisual, social media, and other data. They can also support other uses of NVivo, such as organizing literature reviews and handling survey data.
Upcoming Workshops
Need help moving forward with your qualitative data analysis? If you're already comfortable with bringing in documents and coding them, you're ready to move on to analyzing your material. In this hands-on workshop, Graduate Peer NVivo Facilitators will walk you through visualizations and queries using sample data and may be able to address other topics depending on the needs of the group.
PREREQUISITE:
Before registering for this workshop, you must be familiar with coding in NVivo and/or have already taken the Introduction to NVivo workshop.
Upcoming Workshops
Custom training
If you would like to request that one of the Graduate Peer NVivo Facilitators deliver a custom training session to your research group, methodology class, or other group of NVivo users, please contact nvivo-rc@sfu.ca to discuss the possibility.  We prioritize custom or course-embedded training for graduate classes and research groups. We may have some limited capacity to accommodate requests for training for undergraduate classes.
Training from QSR
QSR, the parent company of NVivo, periodically offers online eSeminars, sometimes free and sometimes for a fee, during which researchers or practitioners discuss how they have used NVivo to support their project. (Please note the time zone when registering for any of these.)
Past webinars and training are available on QSR's NVivo YouTube channel.