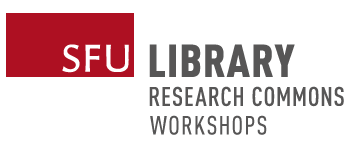 Bring your laptop and your NVivo questions to this drop-in lab session! Our facilitators are experienced NVivo users, and can help orient researchers to using NVivo software for organizing, coding, and analyzing textual, audiovisual, social media, and other data. They can also support other uses of NVivo, such as organizing literature reviews and handling survey data.
Register for upcoming workshops
No upcoming instances of this workshop found.