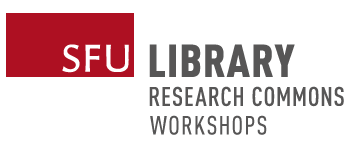 Workshop Dates
Wednesday, October 10, 2018 -

9:30am

to

11:30am
Room Number: Surrey Lab 3100 (in Galleria 3)
You DO NOT need to bring your own Mac laptop as this workshop will take place in a lab. However, you can follow along using your own Mac laptop if you wish - just make sure your Mac laptop is pre-installed with the latest version of NVivo (instructions below).
------------
NVivo is a qualitative data analysis software program, but what does that mean -- and what does it mean for your research? Find out what NVivo is, when to use it, and how to get started.

In this hands-on introductory workshop, you'll take a tour of the NVivo software environment, using sample data. You'll be introduced to NVivo's functions and you'll leave equipped with the basic info you need to begin working with NVivo. Topics introduced may include importing files and beginning coding.

This workshop is suitable for those with little or no experience using NVivo or other qualitative data analysis software.

Notes:
1. This workshop is for NVivo for Mac. The Windows interface is significantly different. Please check here for NVivo for Windows workshops being offered.
2. Please bring your own Mac laptop preloaded with the latest version of NVivo. You can download NVivo and the license key with your SFU computing ID by using the self-serve download link here. If you are unable to get past the authentication page, then please email nvivo-rc@sfu.ca.
Last Modified: December 13, 2018